Discover a New You with Sculptra®
Aging is a natural process, but that doesn't mean you have to accept every line and wrinkle that comes with it. Welcome to the world of Sculptra® – a state-of-the-art dermal filler designed to work with your body's natural regenerative abilities.
Unlike other treatments that merely fill wrinkles, Sculptra® aims to rejuvenate the underlying structure of the skin. It gradually stimulates collagen growth, restoring facial volume, enhancing contours, and smoothing out wrinkles and folds.
Sculptra® is more than just a cosmetic treatment; it's a comprehensive approach to facial aging. By targeting the root cause of wrinkles and volume loss, it offers a natural and lasting solution. Whether you're just starting to notice the signs of aging or seeking to revitalize mature skin, Sculptra® provides a tailored approach to achieving a fresher, younger appearance.
Explore the possibilities with Sculptra® and embrace a youthful transformation that reflects the vibrant and confident you. Contact our team to schedule a personalized consultation, and let us help you embark on a journey to rediscover your beauty.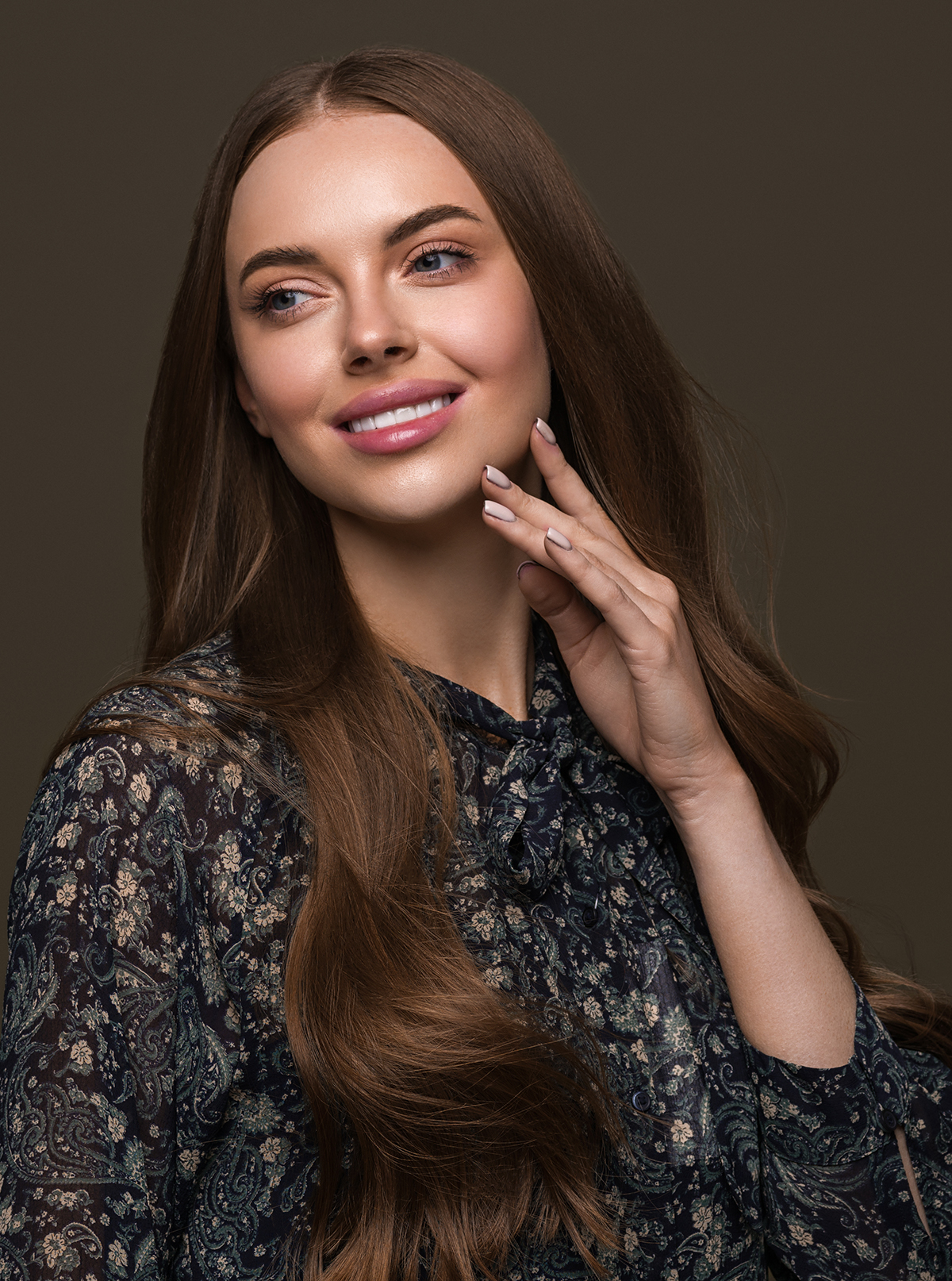 Benefits of Sculptra
®

with Dr. JoAnne Lopes
Stimulates Collagen Growth:
Unlike other fillers that merely fill wrinkles, Sculptra® works by stimulating the body's natural collagen production. This helps restore the skin's inner structure and increases facial volume that has been lost due to aging.
Natural and Gradual Results:
Sculptra® offers a subtle approach to achieving a more youthful appearance. The treatment gradually revitalizes collagen production, resulting in natural-looking improvements over time. This avoids the risk of an "overdone" appearance, allowing the results to unfold gracefully.
Long-Lasting Effects:
One of the standout benefits of Sculptra® is its longevity. While results may vary among individuals, the effects of Sculptra® can last up to two years or more, making it a long-term solution for those seeking to maintain a youthful appearance.
Minimally Invasive:
Sculptra® is a non-surgical treatment that requires only simple injections. This means shorter treatment sessions, minimal downtime, and the ability to return to your daily activities soon after the procedure. It's a convenient option for those looking for significant results without the need for surgery.
Versatile and Comprehensive Treatment:
Sculptra® can be used to treat a variety of facial areas, including deep folds, wrinkles, and hollow or sunken areas of the face. Its ability to address multiple concerns in one treatment makes it a versatile option for a comprehensive rejuvenation plan.
Together, these benefits make Sculptra® a compelling choice for individuals seeking a sophisticated, effective, and long-lasting solution to common signs of aging. By consulting with a qualified provider, you can determine whether Sculptra® is the right treatment for your specific needs and goals.
Our patients glow, and their reviews shine!
Answered all questions and discussed all options and likely outcomes before any treatments. I felt comfortable and in competent hands throughout! Did I mention it was my first time? Highly recommend Dr Lopes and staff. 🌞
I have had the best experience seeing Rachel for a number of things over the past couple of months. She has been attentive to every concern I have whether it's knew or correcting something that wasn't caused by her. She has a great way of meeting your expectations of a certain "look" or "feel" while also encompassing her professional opinion in a way that doesn't undermine your own vision; this approach she takes melds her professional advise and your vision together to give you a result that's better than you could have imagined. One of the best aspects about this approach is that her recommendations aren't the ones that are the most expensive, but the ones that you actually need. I have been to offices that only recommended the highest cost solution and felt like I was just treated as another sale for their bottom line. The trust that I have developed with her is rare, and I will follow her wherever she goes for any filler, Botox, MOXY, laser, and other treatments I may want in the future. The rest of the staff however, are just as amazing. From the moment you walk in and are greeted by the front desk to the seeing the other staff in passing while you're headed to your appointment room, you are welcomed in such a way it's like seeing old friends. This is a wonderful establishment and highly recommended to anyone and everyone.
I had Sculptra done with Dr. Lopes and she is the best injector! I didn't have any pain with the deep injections and I can tell that the Sculptra will work out great for my volume loss in my cheeks. And her office staff was so caring, Brook (her assistant)was very informative and super lovely and Rain made me feel so at home there. Thanks so much to you Dr. Lopes and your lovely staff!
Grab a drink, this is a long one! I have dealt with facial hair for almost all of my adult life and I almost almost 40. It was embarrassing to have someone stand close to me or touch my face because of the hair. Finally, I made the choice to get laser hair removal and found Cosmetic Surgery Center based on Google reviews! I requested an appointment online in December 2022 and received a phone call to finalize the appointment and understand what I was looking for. I arrived at my appointment and met Rachel. She gave me a price quote and treated my face and neck for the first time, that day. For about 8 months I have been getting the laser every 4-ish weeks. My neck has NEVER looked better! When I tell you it has changed my life, I am serious! It is the best investment and I have Rachel to thank for my new found confidence! Since the laser I have conquered my fears and got a new tattoo, a Brazilian wax and new brows. It has truly changed how I feel about myself. At first I was amazed that I didn't have to shave daily, now I go daysssss without a single hair and no makeup to cover my 5 o'clock shadow. I am pretty sure my face is now 95% hair free. There are a few stubborn hairs that won't die but compared to my full beard when I started, those don't even bother me. Rachel is nice, we have great convos and she is quick! She has also helped me remove a few pesky skin tags I had on my neck. She is truly a gem. I look forward to getting more treatments here. Thank you, thank you, thank you!!!!!! Meghan T
I felt very compelled to write to your office this morning concerning the treatments that I received yesterday at your office. I was a patient of Dr. Hugo's years ago and decided to change cosmetic surgery centers during a transition time. I started my treatments at McDaniels Surgery at that time and have been going there ever since. You ran a special a while back with Representatives of Dysport, so I decided to try this new Botox replacement at your office and had good results. I then made another appointment to come back to receive Dysport again on July 24, 2023 at 1pm. Your office called and actually stated that the young lady whom I was supposed to have an appointment with, was not working on Mondays. I stated my week was tight and could I get another technician for the same timeframe? They accommodated me immediately with Rachel Strehle. I hope I am spelling her name correctly, this was such a blessing in disguise. To my astonishment, she was amazing. She was super informative, professional and compassionate. I have to say, in all the years that I have received filler and botox, never has someone taken so much quality time and explained procedures in the way that she did. She listened to my concerns and gave me options to consider. To my surprise, I did not bruise at all, which is rarely the case. I have always come home with bruises and blood spots from these treatments in the past, so this was quite amazing. Not only did I not bruise, but my skin (face) looks the best it ever has after having treatments like these. Rachel Strehle is definitely a huge asset to the Cosmetic Surgery Center, and I plan to switch over completely. I couldn't be more satisfied with my results, thank you.
Dr JoAnne Lopes and her staff are excellent. They listened to what I wanted and were responsive and answered all of my questions. They never made me feel pressured to have a particular treatment or procedure done. They were great at giving me realistic expectations regarding my recovery and post- op results. I had: facelift, neck lift, blepharoplasty ( bags under my eyes) and CO2 laser treatment. And what was so amazing I had no PAIN. I am sure everyone is different on pain but i had none. Thank you Dr Lopes again. Very please with my results.
On 4/7 I had a labiaplasty performed by Dr. Lopes and I could not be happier with the results and the whole experience with Dr. Lopes and her entire staff. Labiaplasty was not an option I was aware of until the past year and due to the sensitive nature I was a little embarrassed but Dr. Lopes and staff made me feel so comfortable and assured that it's not as uncommon as I thought. The procedure its self was quick and painless and recovery a breeze. I am so thankful to Dr. Lopes and staff and highly recommend them for any cosmetic/plastic surgical needs.
Are You a Candidate for
Sculptra®

with Dr. JoAnne Lopes?
Sculptra® is a unique and innovative treatment that offers a natural and long-lasting solution to the signs of aging. But is it the right option for you? Below, we outline some key considerations that might make you a suitable candidate for Sculptra®:
Age-Related Concerns: If you are experiencing loss of facial volume, deep wrinkles, folds, or hollow areas due to aging, Sculptra® may be an excellent solution for rejuvenating your appearance.

Desire for Gradual Improvements: Candidates who prefer a subtle and gradual enhancement over time, rather than immediate or drastic changes, may find Sculptra® to be a fitting option.

Long-Term Goals: If you are looking for a treatment that offers longer-lasting results and are willing to wait for the collagen-stimulating effects to take place, Sculptra® could be the right choice for you.

General Health: Ideal candidates are generally healthy and free from any skin infections or conditions that might interfere with the treatment. A detailed medical history and consultation with a qualified provider will ensure that Sculptra® is appropriate for your unique situation.

Realistic Expectations: Understanding what Sculptra® can and cannot achieve, and having realistic expectations for the outcomes, are essential for satisfaction with the results.

Non-Surgical Preference: If you are seeking an alternative to surgical procedures and appreciate the benefits of a minimally invasive treatment, Sculptra® may align with your preferences.

Allergies and Sensitivities: As with any medical procedure, it's important to discuss any allergies or sensitivities with your provider to ensure that Sculptra®'s components are safe for you.
Keep in mind that the above guidelines are general in nature. The best way to determine if you are a candidate for Sculptra® is to consult with Dr. JoAnne Lopes who can evaluate your specific needs, goals, and medical history. A personalized consultation will help you understand how Sculptra® can be tailored to achieve the results you desire, ensuring that it's the right choice for your unique situation.
Comprehensive Health Evaluation
During your consultation with Dr. JoAnne Lopes, expect a thorough review of your medical history and current health status. This will include any pre-existing conditions, medications you're currently taking, and any past surgical procedures. It's crucial to provide complete and accurate information to ensure your safety and the success of the surgery.
Discussion of Goals and Expectations
Dr. Lopes will take the time to understand your cosmetic goals and expectations. She will give you a realistic picture of what the procedure can achieve and ensure your goals align with these possibilities. This discussion will help you develop a shared vision for the results of the procedure.
Physical Examination and Procedure Explanation
Dr. Lopes will perform a physical examination, which is crucial in planning the procedure. She will discuss the procedure in detail, explaining the steps involved, the techniques she uses, and what you can expect during recovery. This information will help you feel informed and confident about the process.
Semaglutide Weight Loss Program
A high BMI can sometimes pose challenges to both safety and results, we are proud to offer a comprehensive Weight Loss Program for patients with a BMI over 35. Central to this program is the use of Semaglutide, an FDA-approved medication known for its efficacy in weight management. Semaglutide works by mimicking a hormone that targets areas of the brain which regulate appetite and food intake. When integrated with a balanced diet and regular physical activity, our Semaglutide Weight Loss Program can be a powerful tool for achieving a healthier weight, making you a better candidate for surgery, and paving the way for optimal surgical outcomes.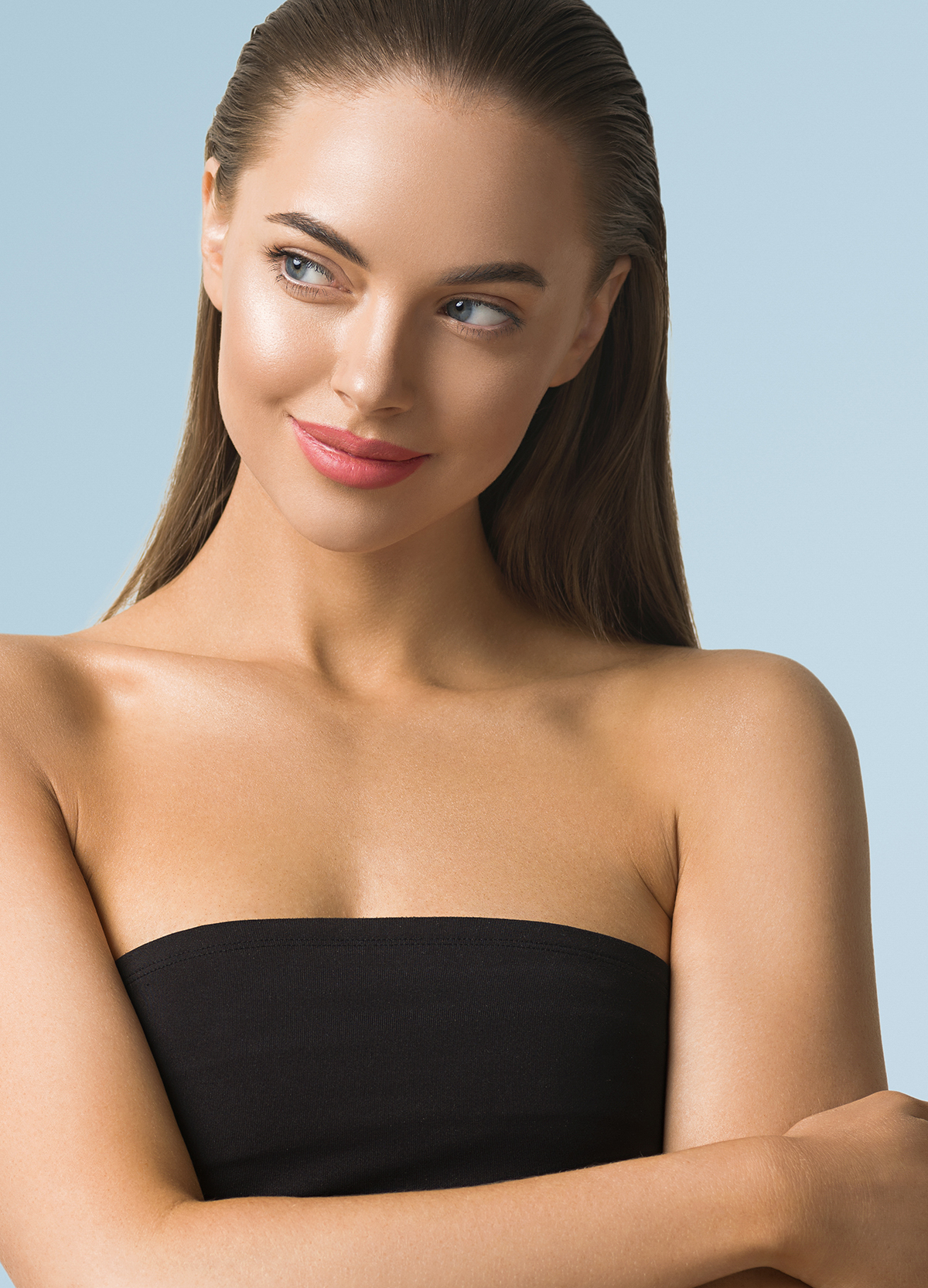 Where artistry meets innovation in cosmetic solutions.
The Cosmetic Surgery Center is a state-of-the-art facility featuring advanced examination, operating, and recovery rooms. From the instant you step into our office, you'll be immersed in a serene, inviting environment. Dr. Joanne Lopes' team of experts combines clinical excellence with a warm, compassionate approach to ensure your utmost satisfaction. Conveniently situated just off the Virginia Beach Expressway on Louisa Ave, our center is easily accessible for all your cosmetic needs.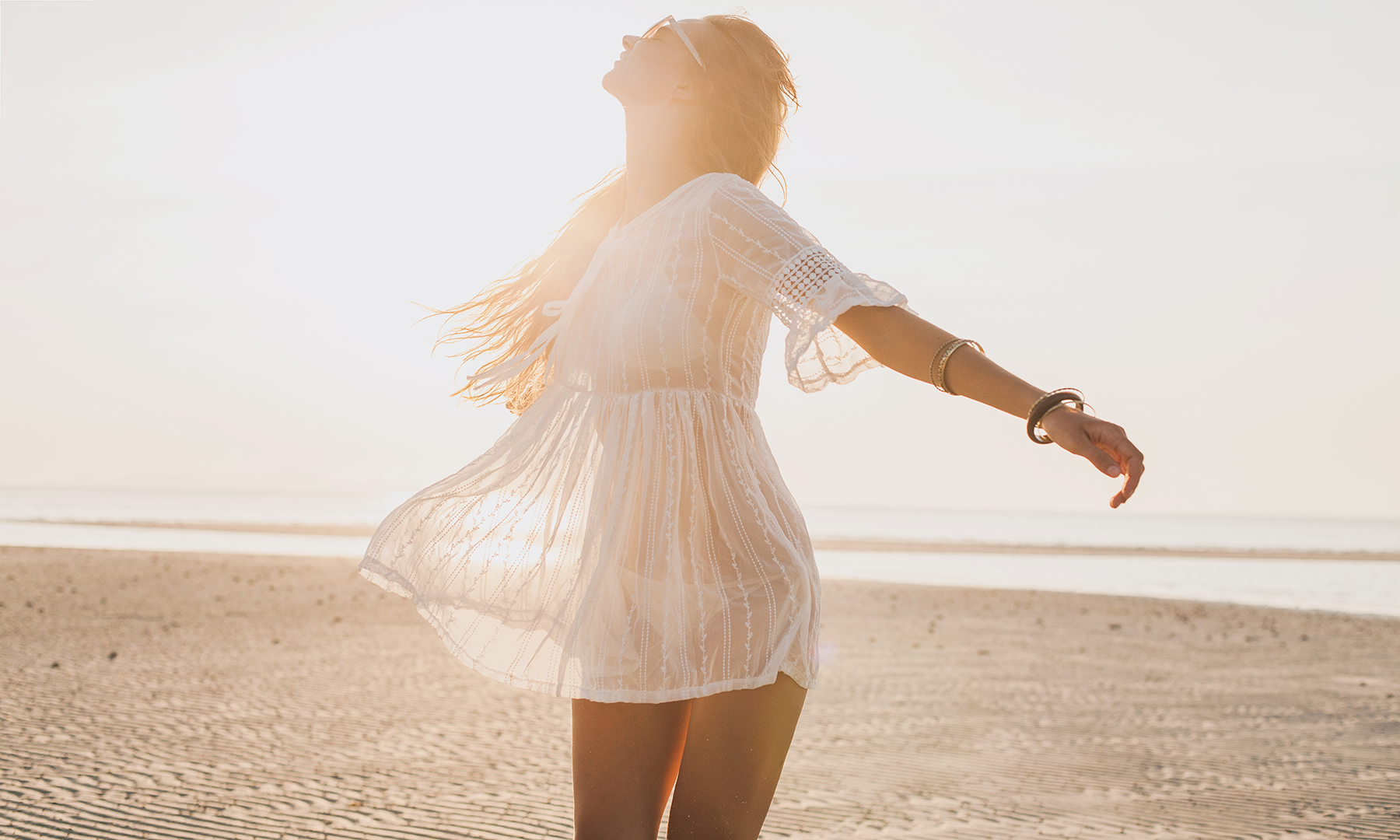 Why Choose Cosmetic Surgery Center?
Experienced Doctors
Benefit from Dr. JoAnne Lopes' extensive experience, board certification, and personalized approach to achieve your aesthetic aspirations.
Professional Environment
Experience a serene, state-of-the-art facility equipped with advanced technology, ensuring your comfort and safety throughout your transformation.
Innovative Solutions
Discover a wide range of innovative cosmetic solutions, including surgical and non-surgical procedures, tailored to your unique goals and preferences.
Compassionate Care
Receive attentive, compassionate care from our dedicated team, ensuring you feel supported and confident at every step of your aesthetic journey.
Convenient Location
Enjoy our convenient location just off the Virginia Beach Expressway on Louisa Ave, making your transformation easily accessible.
Exceptional Results
Trust our commitment to patient satisfaction and exceptional results, fostering long-lasting relationships and empowering your confidence in your appearance.
Start Your Own Journey with Cosmetic Surgery Center
Inquire with the form below.
Text or call — (757) 497-5400
Cosmetic Surgery Center
A Woman's Touch, a Surgeon's Hands
Dr. Joanne Lopes, Board-Certified Plastic Surgeon
328 Louisa Ave #110, Virginia Beach, VA 23454