Sciton mJoule™ with Dr. Lopes: The Pinnacle of Skin Rejuvenation Technology
In the pursuit of radiant, youthful skin, the Sciton mJoule™ stands out as a beacon of innovation. This cutting-edge system is a testament to the rapid advancements in aesthetic medicine, designed to address multiple skin concerns by harnessing the power of light and energy.
At its core, the Sciton mJoule™ leverages a combination of BroadBand Light (BBL™) and MOXI™ laser technologies. The BBL™ component utilizes a broad spectrum of pulsed light to target melanin and hemoglobin within the skin. This enables it to address sun damage, pigmented lesions, vascular issues, and even unwanted hair. Simultaneously, the MOXI™ laser employs fractionated laser energy to stimulate collagen and elastin production deep within the skin's layers, leading to improved texture and a reduction in the appearance of fine lines.
What truly sets the Sciton mJoule™ apart is its ability to deliver these transformative treatments with precision and consistency, ensuring optimal energy absorption while minimizing damage to surrounding tissues. The result? Faster healing times, reduced redness, and treatments tailored specifically to your skin's unique needs.
Dr. Lopes, always committed to offering the best in modern skincare, incorporates the Sciton mJoule™ into her comprehensive suite of aesthetic treatments. Her profound understanding of the science behind skin rejuvenation, combined with the unmatched capabilities of the Sciton mJoule™ system, assures her patients of results that are both effective and long-lasting. Whether addressing early signs of aging, skin imperfections, or simply aiming for a refreshed appearance, Dr. Lopes' expertise with the Sciton mJoule™ brings the promise of renewed skin vitality.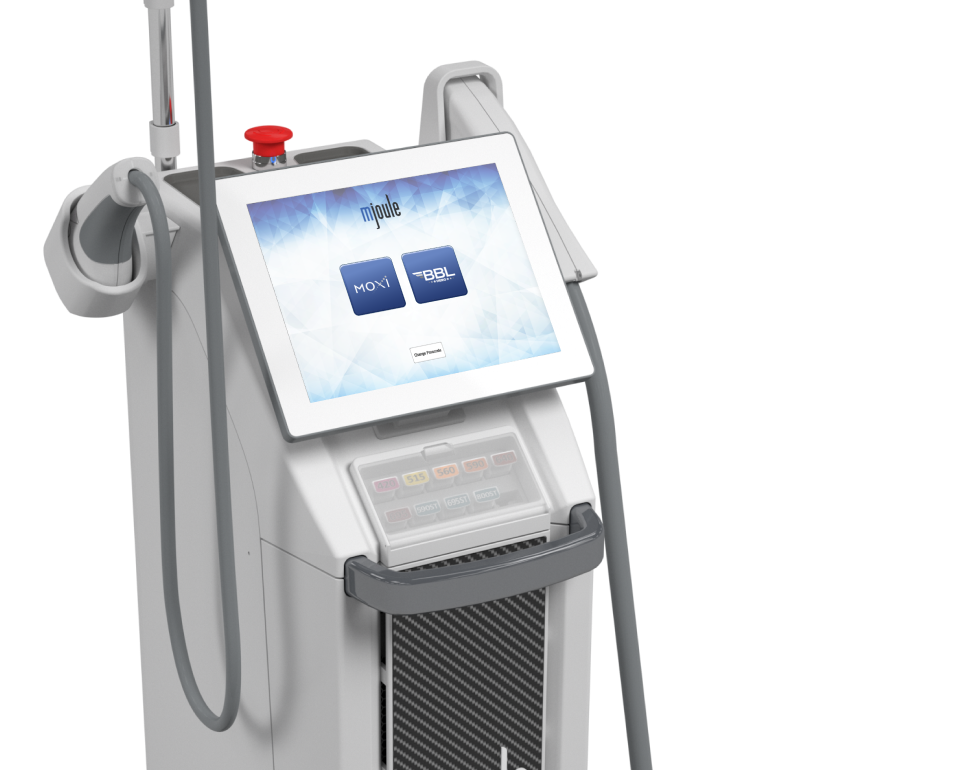 Benefits of
Sciton mJoule

™

with Dr. JoAnne Lopes
Deep Collagen Stimulation:
The MOXI™ component of Sciton mJoule™ delivers fractionated laser energy into the dermal layers of the skin. This controlled injury prompts the skin's natural healing processes, driving the production of collagen and elastin—key proteins responsible for skin's firmness and elasticity.
Targeted Pigmentation Treatment:
The BroadBand Light (BBL™) technology within Sciton mJoule™ emits pulsed light that is absorbed by melanin—the pigment responsible for skin and hair color. This targeted approach breaks down pigmented lesions, gradually fading age spots, sun spots, and freckles over time.
Vascular Lesion Reduction:
The BBL™ component can also target hemoglobin in the blood, making it effective against vascular lesions like spider veins and rosacea. The energy from the light is absorbed by these blood vessels, causing them to coagulate and eventually be reabsorbed by the body.
Enhanced Skin Texture and Tone:
By harnessing the dual capabilities of BBL™ and MOXI™, the Sciton mJoule™ not only addresses pigmentation and vascular concerns but also refines the skin's texture. The collagen stimulation reduces the appearance of fine lines, while the targeted energy promotes a more uniform skin tone.
Minimized Downtime:
The precision of the Sciton mJoule™ ensures that it delivers effective treatment while minimizing damage to surrounding tissues. This precision means fewer side effects, reduced redness, and quicker recovery times compared to traditional laser treatments. The design of the system allows for the effective absorption of energy at the targeted depth, ensuring optimal results without unnecessary trauma to the skin.
With Dr. Lopes' expertise and the advanced technology of the Sciton mJoule™, patients can anticipate transformative skin rejuvenation results rooted in solid scientific principles.
Our patients glow, and their reviews shine!
Answered all questions and discussed all options and likely outcomes before any treatments. I felt comfortable and in competent hands throughout! Did I mention it was my first time? Highly recommend Dr Lopes and staff. 🌞
I have had the best experience seeing Rachel for a number of things over the past couple of months. She has been attentive to every concern I have whether it's knew or correcting something that wasn't caused by her. She has a great way of meeting your expectations of a certain "look" or "feel" while also encompassing her professional opinion in a way that doesn't undermine your own vision; this approach she takes melds her professional advise and your vision together to give you a result that's better than you could have imagined. One of the best aspects about this approach is that her recommendations aren't the ones that are the most expensive, but the ones that you actually need. I have been to offices that only recommended the highest cost solution and felt like I was just treated as another sale for their bottom line. The trust that I have developed with her is rare, and I will follow her wherever she goes for any filler, Botox, MOXY, laser, and other treatments I may want in the future. The rest of the staff however, are just as amazing. From the moment you walk in and are greeted by the front desk to the seeing the other staff in passing while you're headed to your appointment room, you are welcomed in such a way it's like seeing old friends. This is a wonderful establishment and highly recommended to anyone and everyone.
I had Sculptra done with Dr. Lopes and she is the best injector! I didn't have any pain with the deep injections and I can tell that the Sculptra will work out great for my volume loss in my cheeks. And her office staff was so caring, Brook (her assistant)was very informative and super lovely and Rain made me feel so at home there. Thanks so much to you Dr. Lopes and your lovely staff!
Grab a drink, this is a long one! I have dealt with facial hair for almost all of my adult life and I almost almost 40. It was embarrassing to have someone stand close to me or touch my face because of the hair. Finally, I made the choice to get laser hair removal and found Cosmetic Surgery Center based on Google reviews! I requested an appointment online in December 2022 and received a phone call to finalize the appointment and understand what I was looking for. I arrived at my appointment and met Rachel. She gave me a price quote and treated my face and neck for the first time, that day. For about 8 months I have been getting the laser every 4-ish weeks. My neck has NEVER looked better! When I tell you it has changed my life, I am serious! It is the best investment and I have Rachel to thank for my new found confidence! Since the laser I have conquered my fears and got a new tattoo, a Brazilian wax and new brows. It has truly changed how I feel about myself. At first I was amazed that I didn't have to shave daily, now I go daysssss without a single hair and no makeup to cover my 5 o'clock shadow. I am pretty sure my face is now 95% hair free. There are a few stubborn hairs that won't die but compared to my full beard when I started, those don't even bother me. Rachel is nice, we have great convos and she is quick! She has also helped me remove a few pesky skin tags I had on my neck. She is truly a gem. I look forward to getting more treatments here. Thank you, thank you, thank you!!!!!! Meghan T
I felt very compelled to write to your office this morning concerning the treatments that I received yesterday at your office. I was a patient of Dr. Hugo's years ago and decided to change cosmetic surgery centers during a transition time. I started my treatments at McDaniels Surgery at that time and have been going there ever since. You ran a special a while back with Representatives of Dysport, so I decided to try this new Botox replacement at your office and had good results. I then made another appointment to come back to receive Dysport again on July 24, 2023 at 1pm. Your office called and actually stated that the young lady whom I was supposed to have an appointment with, was not working on Mondays. I stated my week was tight and could I get another technician for the same timeframe? They accommodated me immediately with Rachel Strehle. I hope I am spelling her name correctly, this was such a blessing in disguise. To my astonishment, she was amazing. She was super informative, professional and compassionate. I have to say, in all the years that I have received filler and botox, never has someone taken so much quality time and explained procedures in the way that she did. She listened to my concerns and gave me options to consider. To my surprise, I did not bruise at all, which is rarely the case. I have always come home with bruises and blood spots from these treatments in the past, so this was quite amazing. Not only did I not bruise, but my skin (face) looks the best it ever has after having treatments like these. Rachel Strehle is definitely a huge asset to the Cosmetic Surgery Center, and I plan to switch over completely. I couldn't be more satisfied with my results, thank you.
Dr JoAnne Lopes and her staff are excellent. They listened to what I wanted and were responsive and answered all of my questions. They never made me feel pressured to have a particular treatment or procedure done. They were great at giving me realistic expectations regarding my recovery and post- op results. I had: facelift, neck lift, blepharoplasty ( bags under my eyes) and CO2 laser treatment. And what was so amazing I had no PAIN. I am sure everyone is different on pain but i had none. Thank you Dr Lopes again. Very please with my results.
On 4/7 I had a labiaplasty performed by Dr. Lopes and I could not be happier with the results and the whole experience with Dr. Lopes and her entire staff. Labiaplasty was not an option I was aware of until the past year and due to the sensitive nature I was a little embarrassed but Dr. Lopes and staff made me feel so comfortable and assured that it's not as uncommon as I thought. The procedure its self was quick and painless and recovery a breeze. I am so thankful to Dr. Lopes and staff and highly recommend them for any cosmetic/plastic surgical needs.
Are You a Candidate for Sciton mJoule™ with Dr. JoAnne Lopes?
The Sciton mJoule™ system is a cutting-edge platform, leveraging the science of light energy to rejuvenate and revitalize the skin. Determining your suitability for this transformative treatment hinges on several factors:
Desired Outcomes: If you're seeking to address multiple skin concerns – from fine lines and wrinkles to uneven pigmentation or laxity – the versatile Sciton mJoule™ might be the solution you've been searching for.

Skin Condition: While Sciton mJoule™ has been designed to cater to various skin conditions, its effectiveness can be influenced by the current state of your skin. During your consultation, Dr. Lopes will evaluate your skin's health and its responsiveness to light-based treatments.

Age: Sciton mJoule™ is an adaptable treatment option for individuals across various age groups. Whether you're combating the early signs of aging or more pronounced skin imperfections, the system's modular approach can be tailored to your needs.

General Health: Ideal candidates are typically in good overall health without any active skin disorders or conditions that might interfere with the treatment's efficacy or the skin's healing process.

Treatment Expectations: Understanding the capabilities of the Sciton mJoule™ system is vital. While it promises impactful results, maintaining realistic expectations ensures satisfaction post-treatment. Dr. Lopes will provide clarity on potential outcomes during your initial consultation.
If you believe that the Sciton mJoule™ could be your path to refreshed, rejuvenated skin, scheduling a detailed consultation with Dr. JoAnne Lopes is the next step. With her expertise and deep understanding of the Sciton technologies, she will help chart a course that's perfectly aligned with your skin goals.
Comprehensive Health Evaluation
During your consultation with Dr. JoAnne Lopes, expect a thorough review of your medical history and current health status. This will include any pre-existing conditions, medications you're currently taking, and any past surgical procedures. It's crucial to provide complete and accurate information to ensure your safety and the success of the surgery.
Discussion of Goals and Expectations
Dr. Lopes will take the time to understand your cosmetic goals and expectations. She will give you a realistic picture of what the procedure can achieve and ensure your goals align with these possibilities. This discussion will help you develop a shared vision for the results of the procedure.
Physical Examination and Procedure Explanation
Dr. Lopes will perform a physical examination, which is crucial in planning the procedure. She will discuss the procedure in detail, explaining the steps involved, the techniques she uses, and what you can expect during recovery. This information will help you feel informed and confident about the process.
Semaglutide Weight Loss Program
A high BMI can sometimes pose challenges to both safety and results, we are proud to offer a comprehensive Weight Loss Program for patients with a BMI over 35. Central to this program is the use of Semaglutide, an FDA-approved medication known for its efficacy in weight management. Semaglutide works by mimicking a hormone that targets areas of the brain which regulate appetite and food intake. When integrated with a balanced diet and regular physical activity, our Semaglutide Weight Loss Program can be a powerful tool for achieving a healthier weight, making you a better candidate for surgery, and paving the way for optimal surgical outcomes.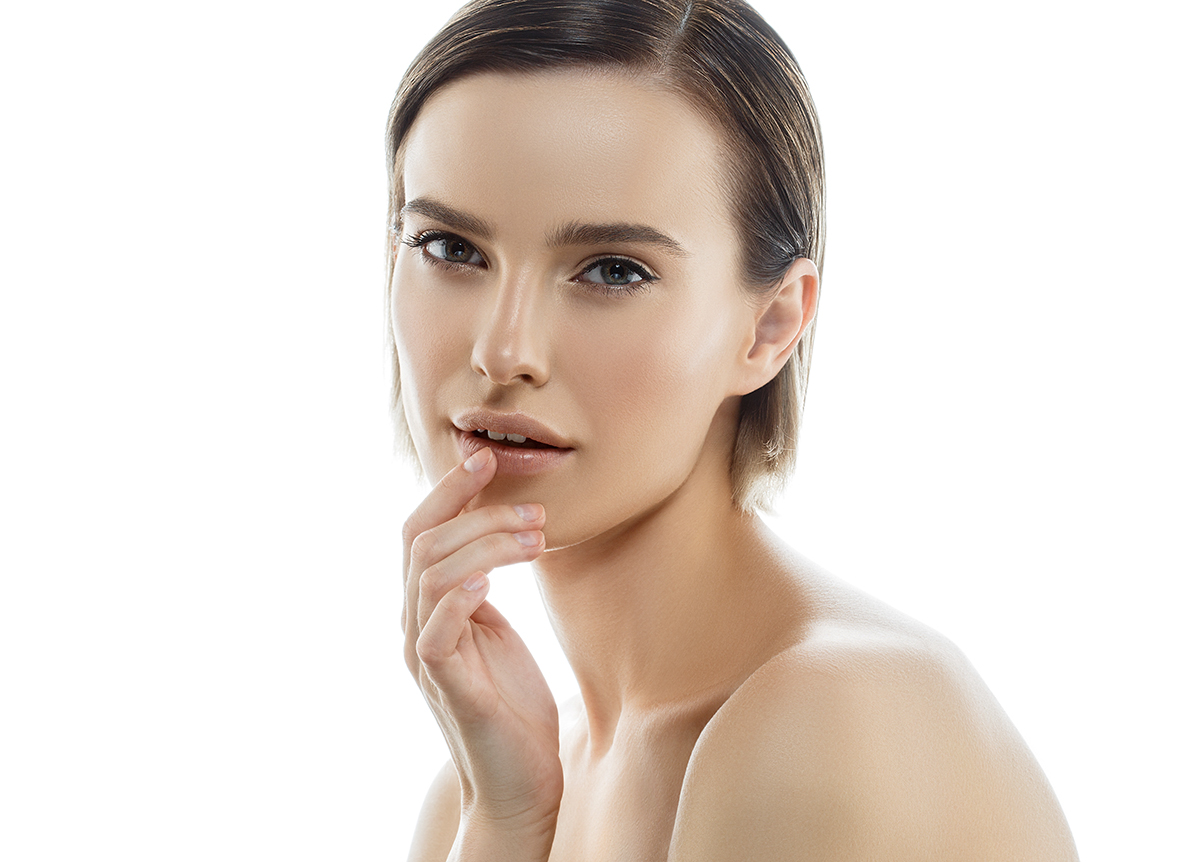 Where artistry meets innovation in cosmetic solutions.
The Cosmetic Surgery Center is a state-of-the-art facility featuring advanced examination, operating, and recovery rooms. From the instant you step into our office, you'll be immersed in a serene, inviting environment. Dr. Joanne Lopes' team of experts combines clinical excellence with a warm, compassionate approach to ensure your utmost satisfaction. Conveniently situated just off the Virginia Beach Expressway on Louisa Ave, our center is easily accessible for all your cosmetic needs.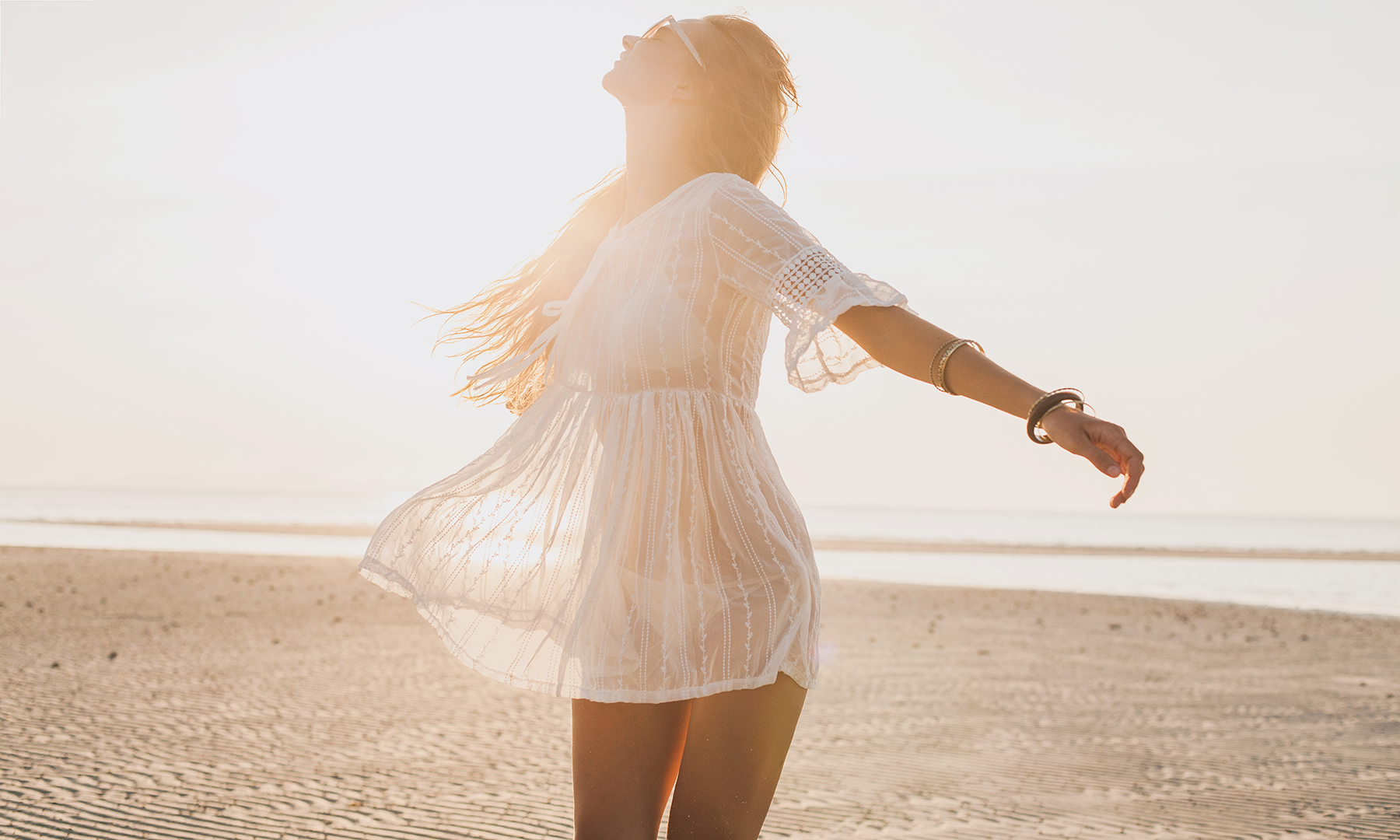 Why Choose Cosmetic Surgery Center?
Experienced Doctors
Benefit from Dr. JoAnne Lopes' extensive experience, board certification, and personalized approach to achieve your aesthetic aspirations.
Professional Environment
Experience a serene, state-of-the-art facility equipped with advanced technology, ensuring your comfort and safety throughout your transformation.
Innovative Solutions
Discover a wide range of innovative cosmetic solutions, including surgical and non-surgical procedures, tailored to your unique goals and preferences.
Compassionate Care
Receive attentive, compassionate care from our dedicated team, ensuring you feel supported and confident at every step of your aesthetic journey.
Convenient Location
Enjoy our convenient location just off the Virginia Beach Expressway on Louisa Ave, making your transformation easily accessible.
Exceptional Results
Trust our commitment to patient satisfaction and exceptional results, fostering long-lasting relationships and empowering your confidence in your appearance.
Start Your Own Journey with Cosmetic Surgery Center
Inquire with the form below.
Text or call — (757) 497-5400
Cosmetic Surgery Center
A Woman's Touch, a Surgeon's Hands
Dr. Joanne Lopes, Board-Certified Plastic Surgeon
328 Louisa Ave #110, Virginia Beach, VA 23454