Choose Dr. JoAnne Lopes and the Cosmetic Surgery Center team for a transformative aesthetic journey tailored to your unique goals and preferences. Our highly skilled professionals, led by the experienced and board-certified Dr. Lopes, provide personalized care and exceptional results in a comfortable, state-of-the-art setting. Trust our unwavering commitment to patient satisfaction as we work hand-in-hand with you to reveal your inner beauty and elevate your confidence.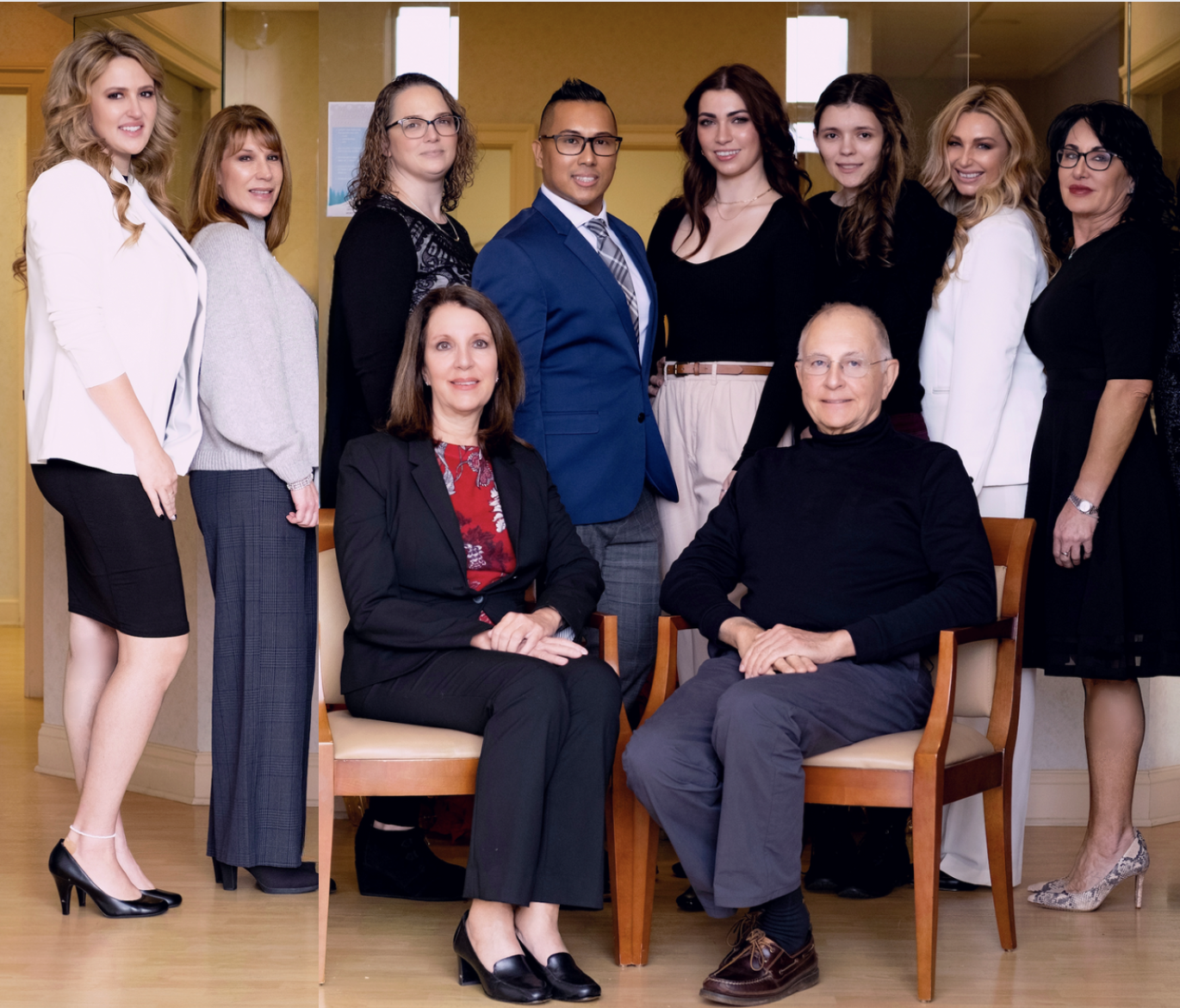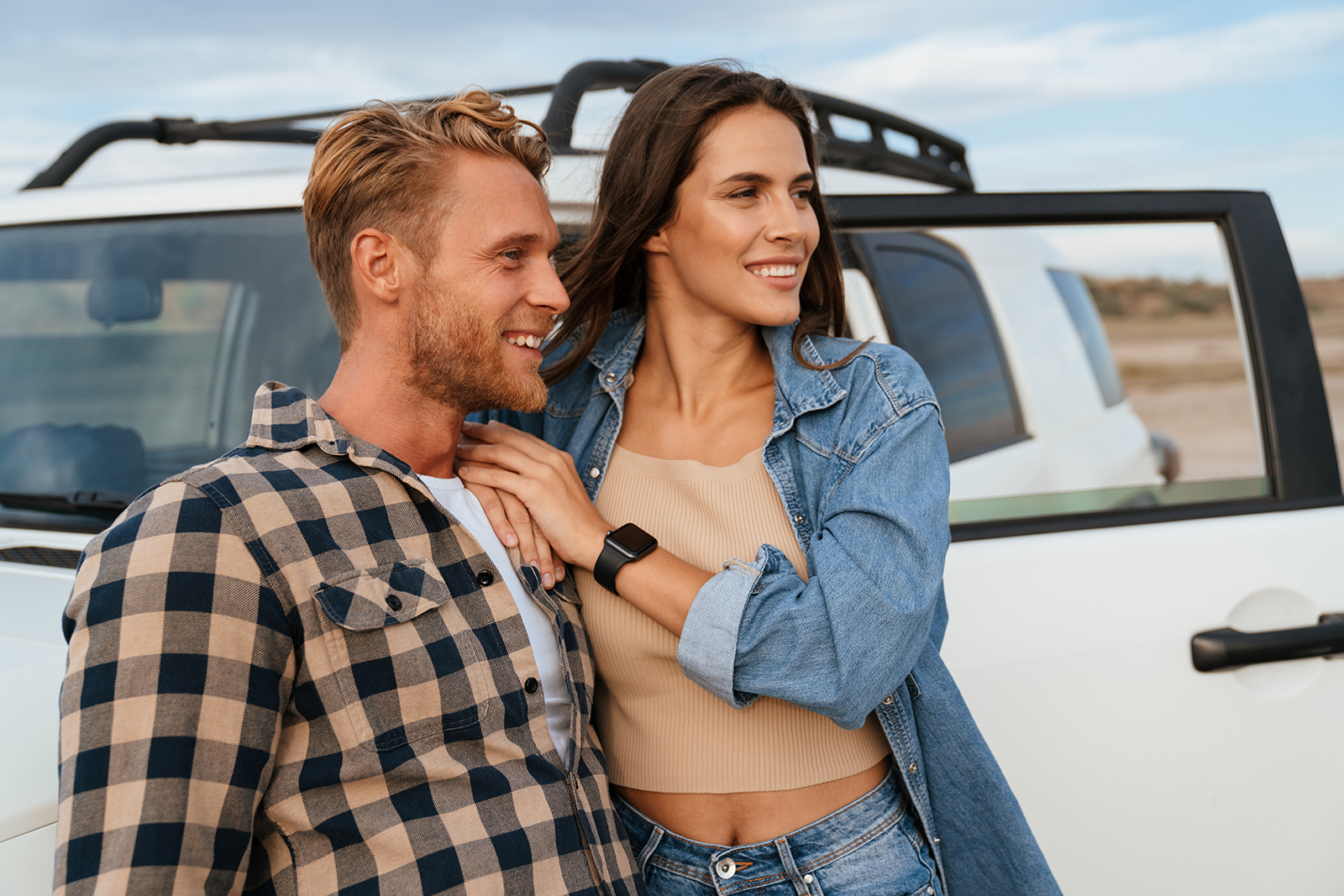 What sets the Cosmetic Surgery Center apart from other practices is our dedicated team's commitment to delivering an unparalleled patient experience, prioritizing comfort, safety, and satisfaction. Led by the esteemed and board-certified Dr. JoAnne Lopes, our skilled professionals work closely with each patient to develop personalized treatment plans, ensuring that every individual's unique beauty goals are met with exceptional results.
Choosing the Cosmetic Surgery Center for your aesthetic transformation means entrusting your care to a team that genuinely cares about your well-being and confidence. We strive to create lasting relationships, offering a seamless and supportive journey from consultation to recovery. Embrace the extraordinary difference our team can make in your life, helping you unveil your inner radiance and reach your full potential.
Dr. JoAnne Lopes, along with her team of aesthetic providers, exemplifies the highest level of skill and professionalism in the field of cosmetic surgery. As a board-certified surgeon with an extensive track record of success, Dr. Lopes is dedicated to delivering the most advanced and personalized treatments, ensuring exceptional outcomes for her patients. Her commitment to excellence is reflected in the quality and expertise of her team, each member contributing their unique talents to create a seamless, transformative experience for every individual who entrusts their care to the Cosmetic Surgery Center.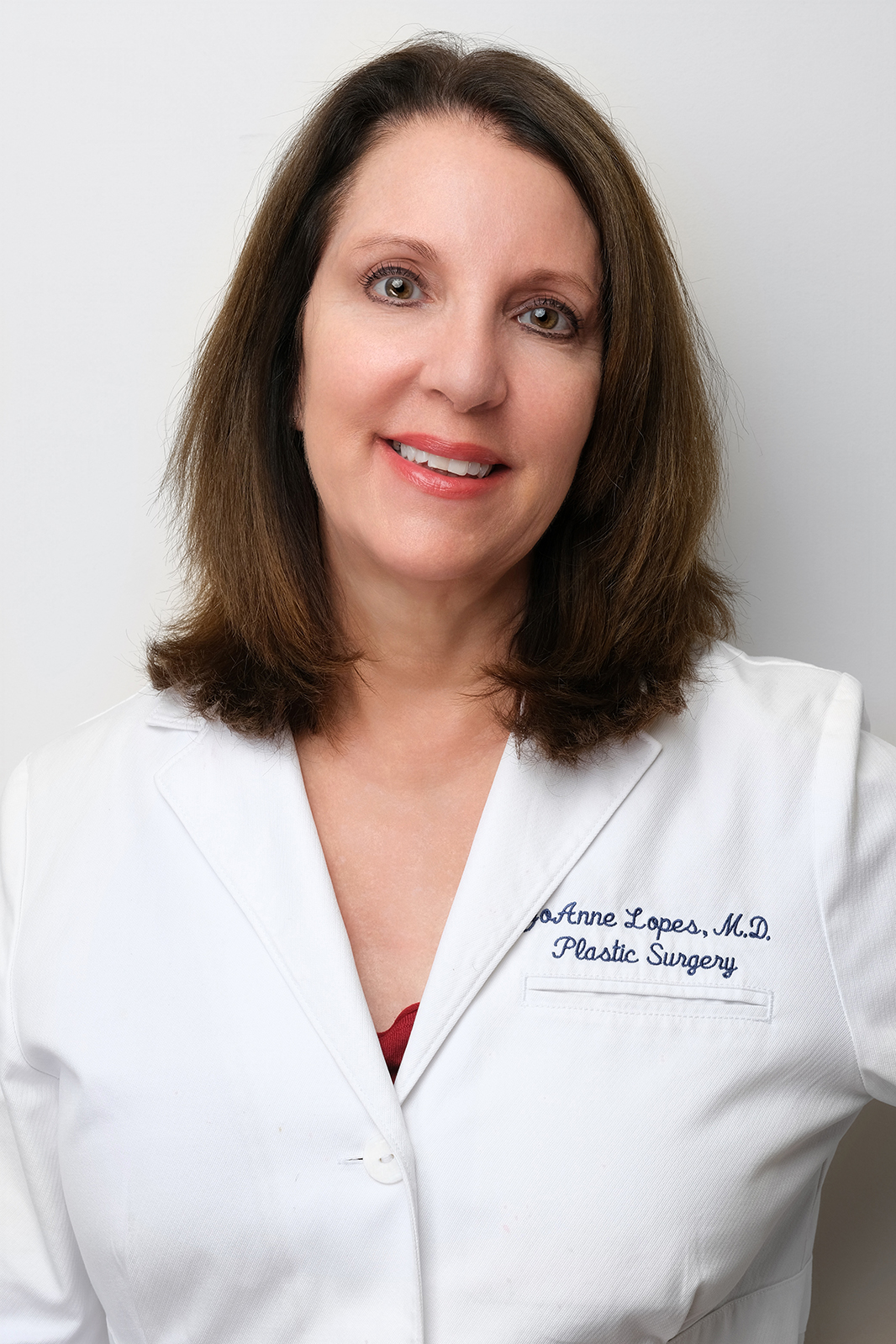 Dr. JoAnne Lopes, Cosmetic Surgeon
Dr. JoAnne Lopes is a distinguished plastic surgeon with credentials from prestigious institutions, including a Cum Laude B.S.N. from Old Dominion University and an M.D. from Eastern Virginia Medical School. Following her education, she undertook advanced surgical training at the University of Connecticut and fellowships in plastic and cosmetic surgery in Virginia. She's held esteemed positions like Assistant Professor at Eastern Virginia Medical School and has been recognized with accolades such as Who's Who in Medicine and Healthcare.
Notably, Dr. Lopes is deeply involved in community service, including impactful work with Operation Smile. Professionally, she is affiliated with renowned associations like the American Society of Plastic Surgery and the American Medical Association, among others.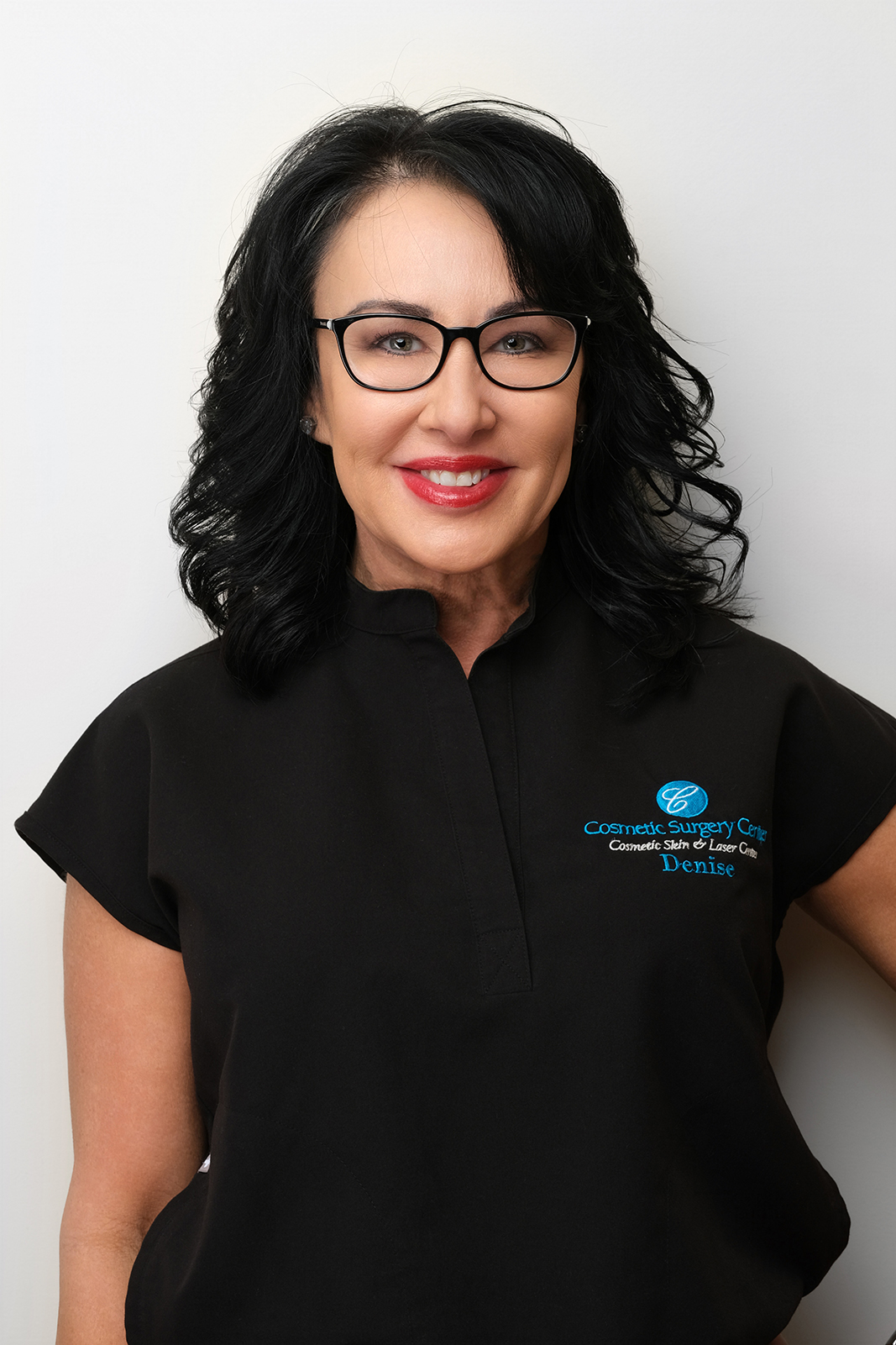 Denise Kail, Nurse Injector
Denise Kail is a native of Chesapeake, VA, and a seasoned Nurse Injector with over 18 years of experience, brings a wealth of expertise to the Cosmetic Surgery Center. After earning her nursing degree from Tidewater Community College, she pursued advanced training in dermal fillers and neurotoxins. Denise is also a proud member of the Society of Plastic Surgery and Skin Care Specialists.
Passionate about aesthetic enhancement, Denise is committed to helping patients improve their appearance, always striving for excellent outcomes. Her joy is in witnessing patients' excitement as they achieve their aesthetic goals. With ongoing education in the plastic and aesthetic industry, she ensures patients receive expert care.
In her downtime, Denise cherishes her role as a mother to her son, Noah, enjoys traveling with her boyfriend, and spending quality time with her family in the Outer Banks.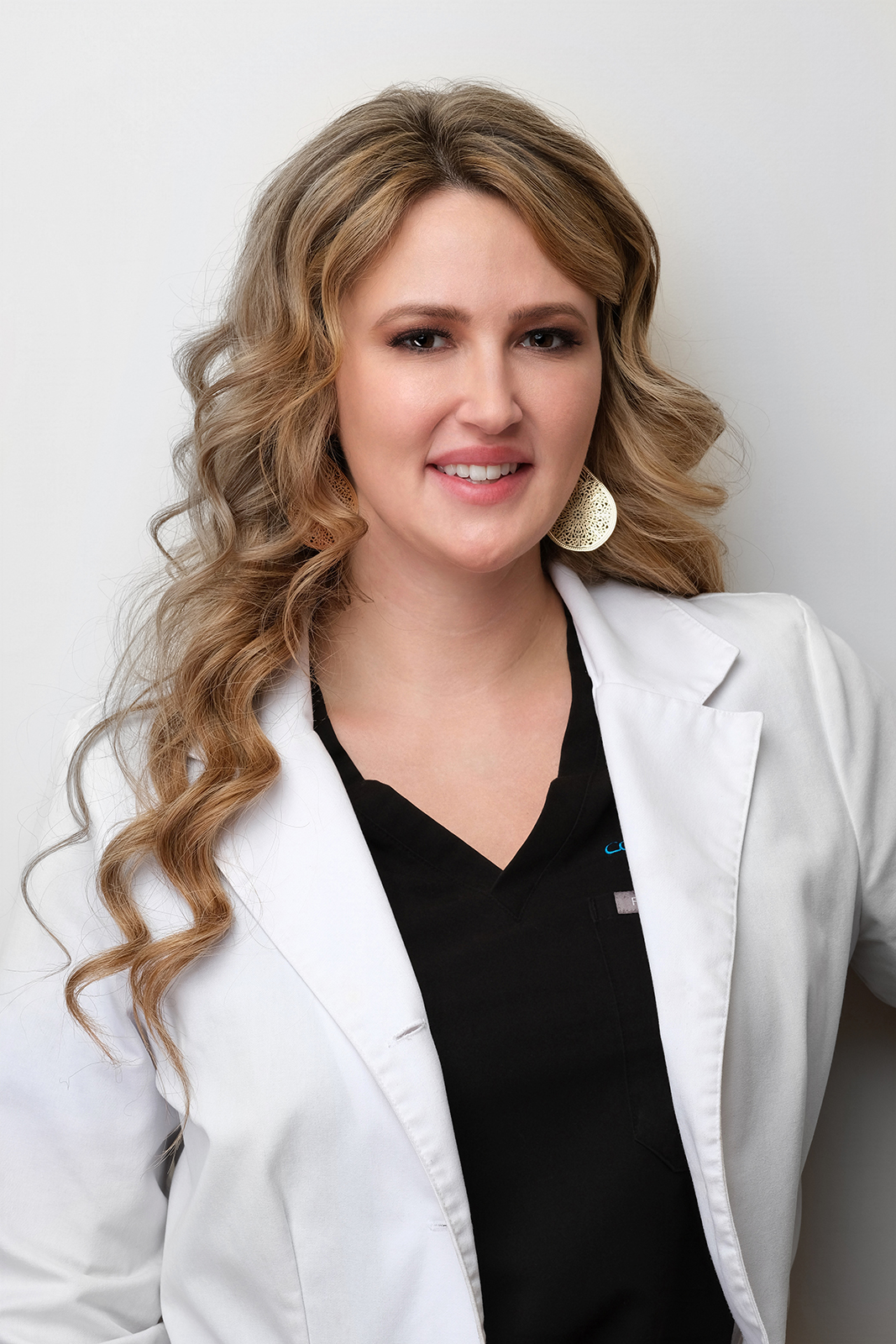 Rachel Strehle, BSN, RN
Rachel Strehle, BSN, RN, brings over 14 years of experience in the medical field, including 5 years dedicated to medical aesthetics, where she has honed her expertise in non-surgical facial and body rejuvenation through state-of-the-art training. As a registered nurse, Rachel has received specialized instruction in advanced injection techniques and innovative facial rejuvenation from industry leaders at Allergan, Inc. and Galderma.
Passionate about providing individualized care, Rachel is committed to helping you become the best and most confident version of yourself. Utilizing a combination of injection techniques, laser treatments, skincare products, skin tightening devices, Coolsculpting, and ThermiVA, she achieves her overarching goal of delivering high-quality, personalized care to each of her patients.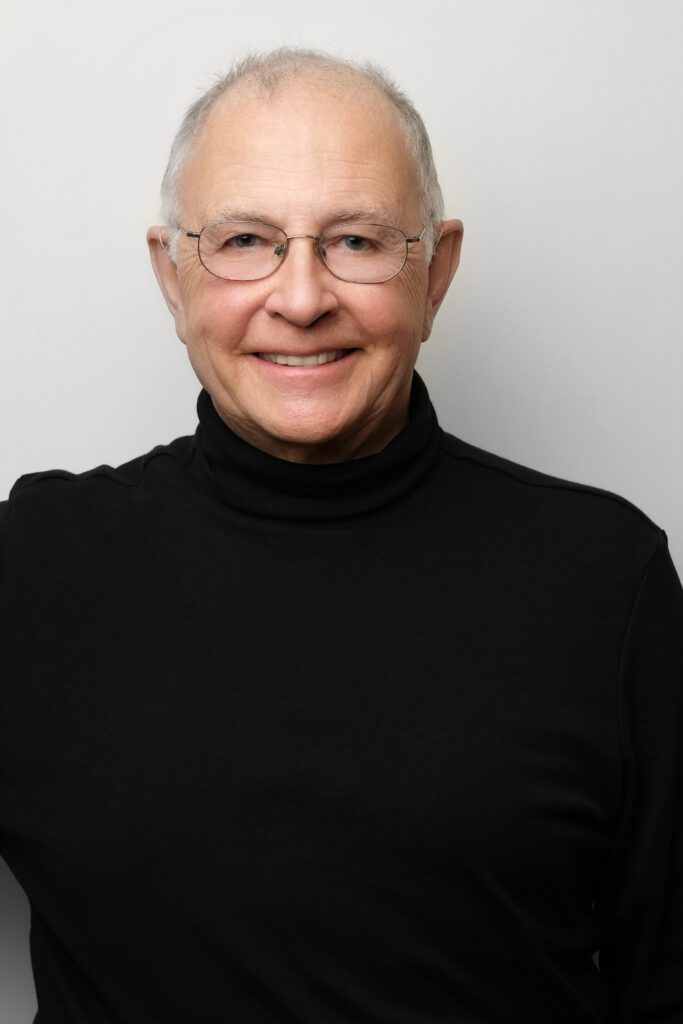 Dr. Ben Hugo, Cosmetic Surgeon
Hailing from South Africa, Dr. Hugo transitioned from a successful plastic surgery practice in Johannesburg to a prominent aesthetic role in Hampton Roads, Virginia, in 1992. Today, his expertise garners international attention. Beyond his medical pursuits, Dr. Hugo is passionate about wildlife conservation and has immersed himself in hobbies from tennis and scuba diving to piloting and a profound appreciation for history and photography.
Dr. Hugo's medical journey began at the University of Cape Town School of Medicine. Following rigorous general surgery residencies in South Africa and England, he earned the title of a Fellow of the Royal College of Surgeons of Edinburgh. Inspired by his father's expertise as a plastic surgeon and sculptor, Dr. Hugo pursued his passion for plastic surgery, appreciating its transformative power to improve lives. His training spanned multiple continents, including groundbreaking procedures in microsurgical free flap transfers in Cape Town and pioneering microsurgery in Pennsylvania, underlining his pivotal role in advancing modern surgical techniques.
The team at the Cosmetic Surgery Center is deeply committed to delivering an exceptional patient experience, providing personalized care and attentive support throughout your aesthetic journey. With a focus on comfort and safety, our skilled professionals strive to exceed your expectations, ensuring you leave our center feeling confident and transformed.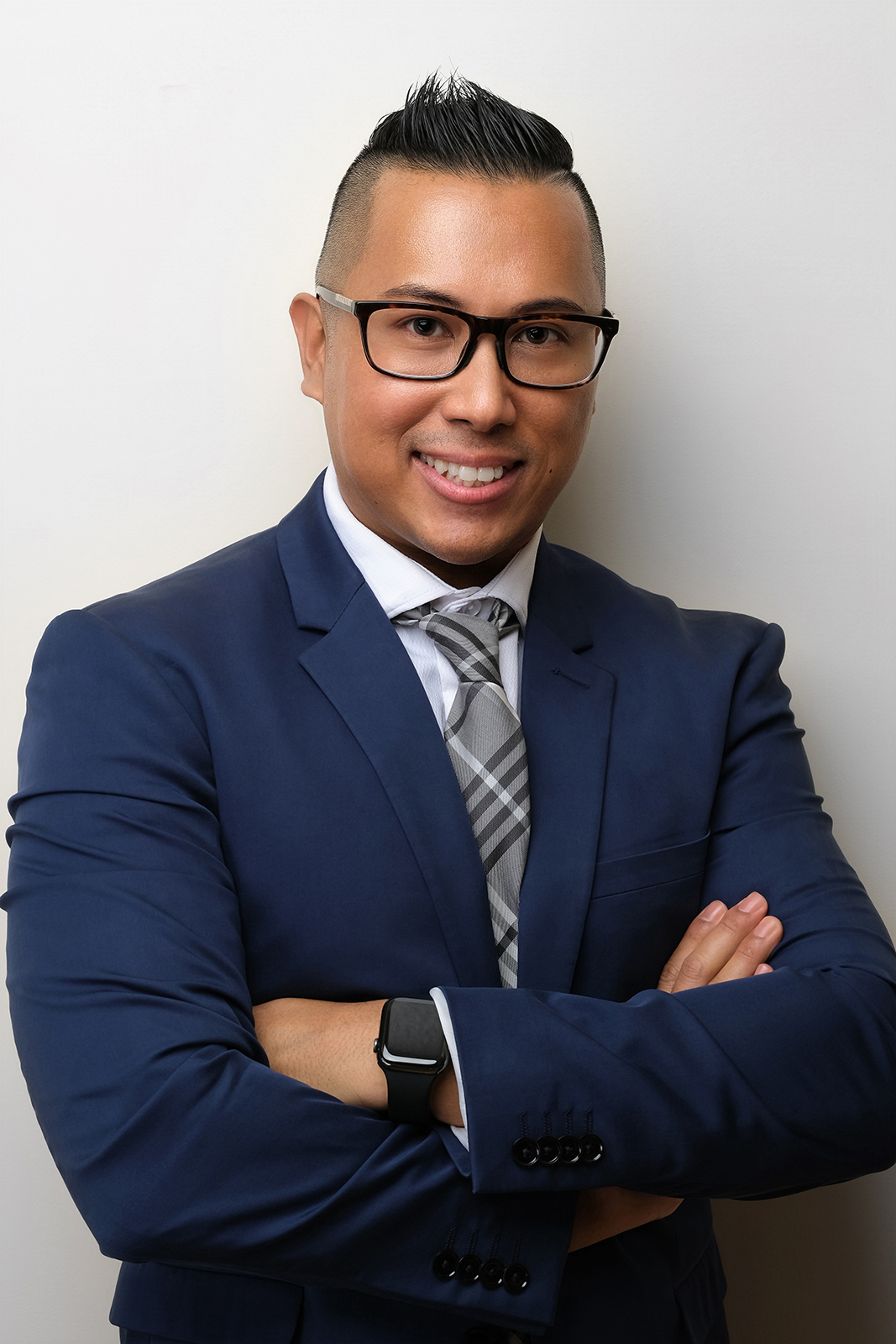 Rain De Guzman, Practice Manager
Rain De Guzman serves as the Practice Manager at the Cosmetic Surgery Center, bringing over 15 years of diverse medical experience spanning clinical settings to healthcare management. His professional background includes time spent at Chesapeake Regional Medical Center's emergency department since 2007, roles as an oncology research coordinator, and involvement in travel nursing acquisition.
A graduate of Capella University, Rain holds a bachelor's degree in healthcare management and administration. As an active member of The National Society of Leadership and Success, he continually engages in conferences and further education to stay at the forefront of his field.
Outside of work, Rain enjoys spending quality time with his energetic and talkative husky, Bailey Alexander, who keeps his household lively. He appreciates exploring new restaurants with loved ones and has a keen eye for fashion, always on the lookout for the best sales.
Rain is committed to delivering exceptional patient experiences at the Cosmetic Surgery Center, working hand-in-hand with his dedicated and skilled team.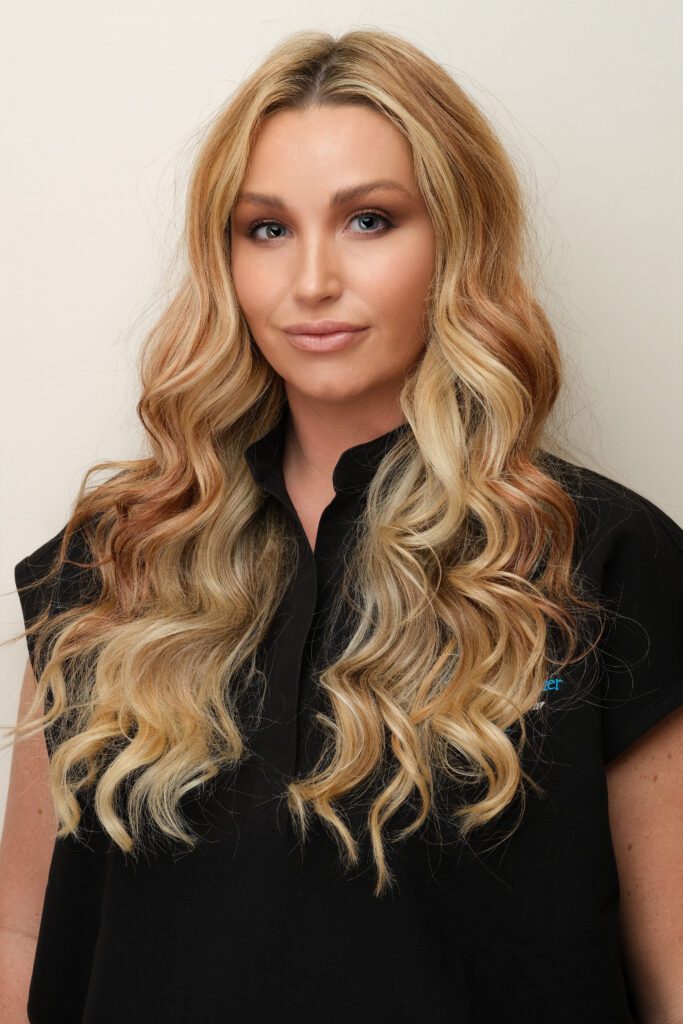 Brooke Delp Weaver, Surgical Tech
Brooke Delp Weaver serves as the Surgical Technician at Cosmetic Surgery Center. With a touch of southern charm, Brooke collaborates seamlessly with the team to deliver exceptional surgical care to our valued patients. Her primary role is ensuring your comfort throughout every phase of your cosmetic procedure. By assisting our skilled surgeons during operations, she enables them to concentrate on realizing your cosmetic aspirations. Acting as a pivotal "third hand" in the operating room, Brooke is dedicated to upholding a safe and sterile environment.
A proud Virginia native, Brooke completed her high school education in Saltville. She furthered her studies at Radford University, earning a B.S. in Interdisciplinary Studies, complemented by a minor in Dance. Dance has been an integral part of her life, and she has embraced numerous styles with zeal. Brooke continued her academic journey at Miller-Motte College in Wilmington, North Carolina, specializing in Surgical Technology. Outside the operating room, Brooke is an avid traveler with a deep affection for Paris, France. There, she relishes the simple pleasure of sipping coffee, paired with a delectable French pastry, against the backdrop of the bustling city—drawn time and again by Paris's rich culinary scene, culture, and architecture. At home, she's the doting dog-mom to three canines. In her leisure, she indulges in shopping sprees and frequents the beach on sunlit days.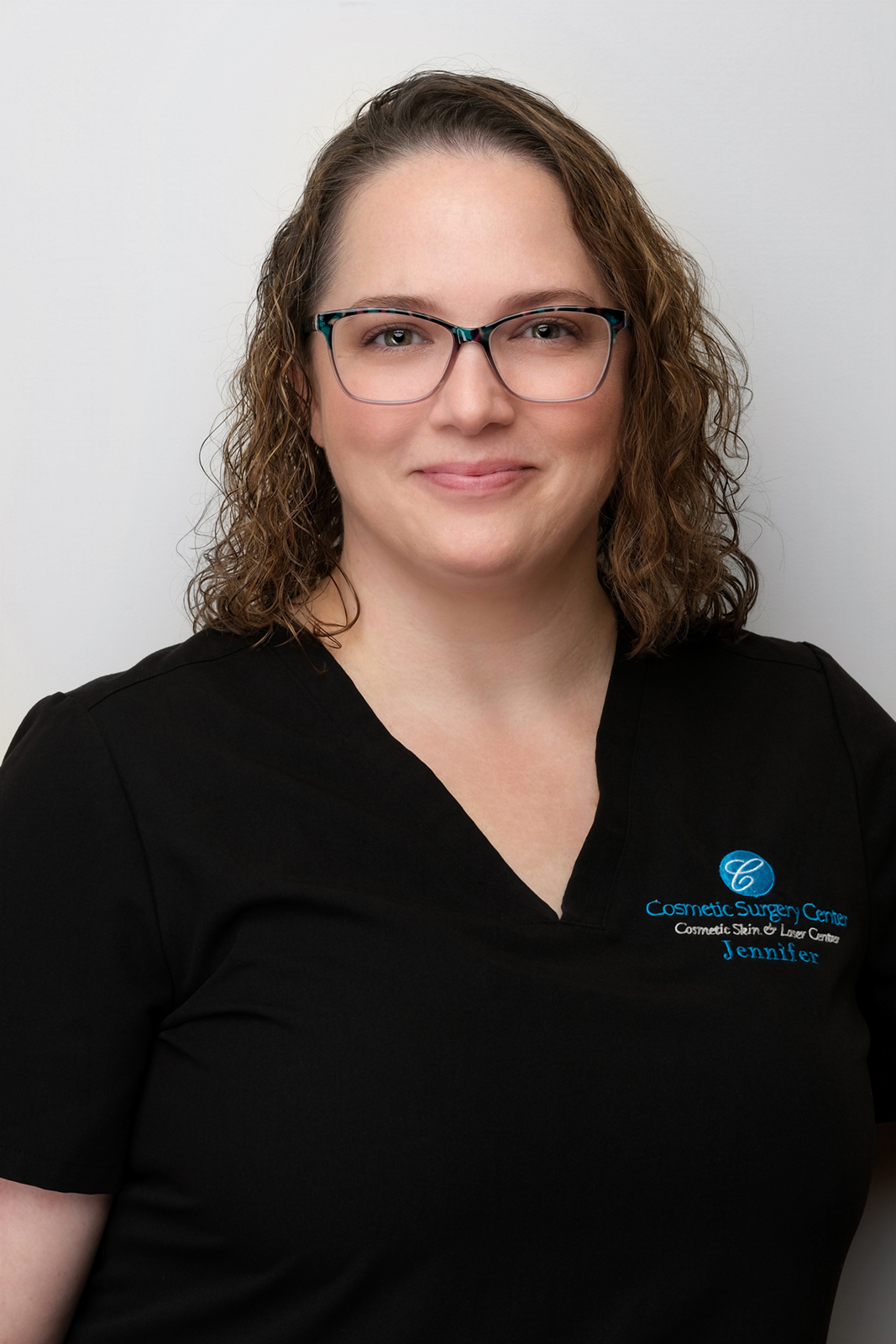 Jennifer Zeliff, Medical Assistant
Serving as the Medical Assistant at Cosmetic Surgery Center, Jennifer Zeliff brings 15 years of diverse experience from several Hampton Roads medical practices. Integral to the center's operations, Jennifer supports all the providers, preps the OR for surgeries, circulates during procedures, and aids in office-based treatments.
A Virginia Beach native, Jennifer is an alumnus of Green Run High School and furthered her education at the Medical Careers Institute, earning an Associate's degree in Health & Sciences. Outside the professional sphere, Jennifer cherishes moments spent with her granddaughter.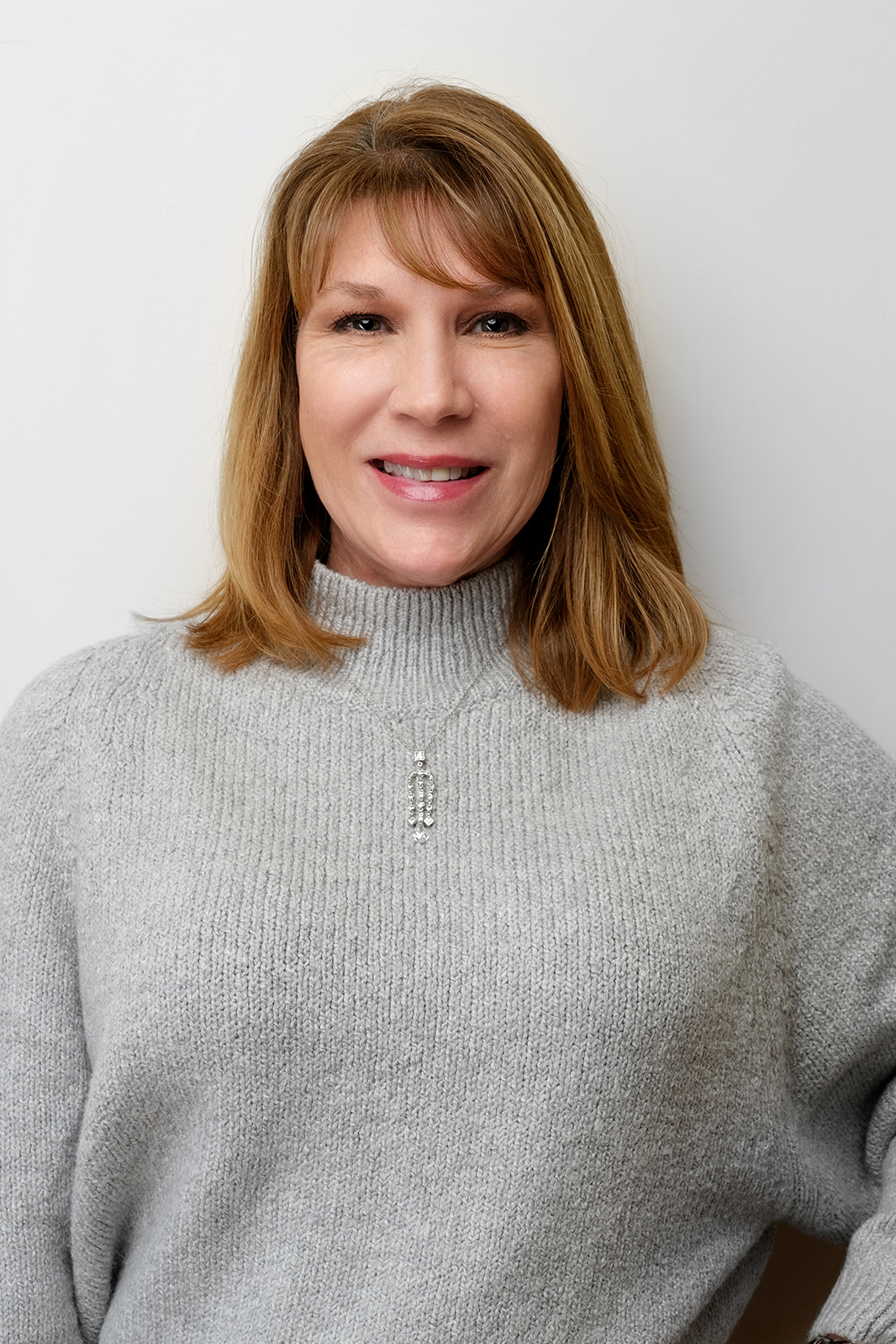 Tonya Smith, Patient Coordinator
With over 25 years of experience in the medical field, Tonya brings a wealth of expertise to her role as Patient Coordinator at the Cosmetic Surgery Center. As a certified surgical technician and CNA, she has spent two decades specializing in plastic surgery, now assisting patients with education, consultations, and surgical preparations while addressing financial concerns and scheduling needs with her signature "red-carpet treatment."
Outside of her professional commitments, Tonya's vivacious personality shines through as she cherishes spending time with her husband and children, as well as her fur-babies Auggy and Austin. She finds joy in creating lasting memories with her grandson Jaxon, whether it's playing in the sandbox or taking leisurely walks in the park.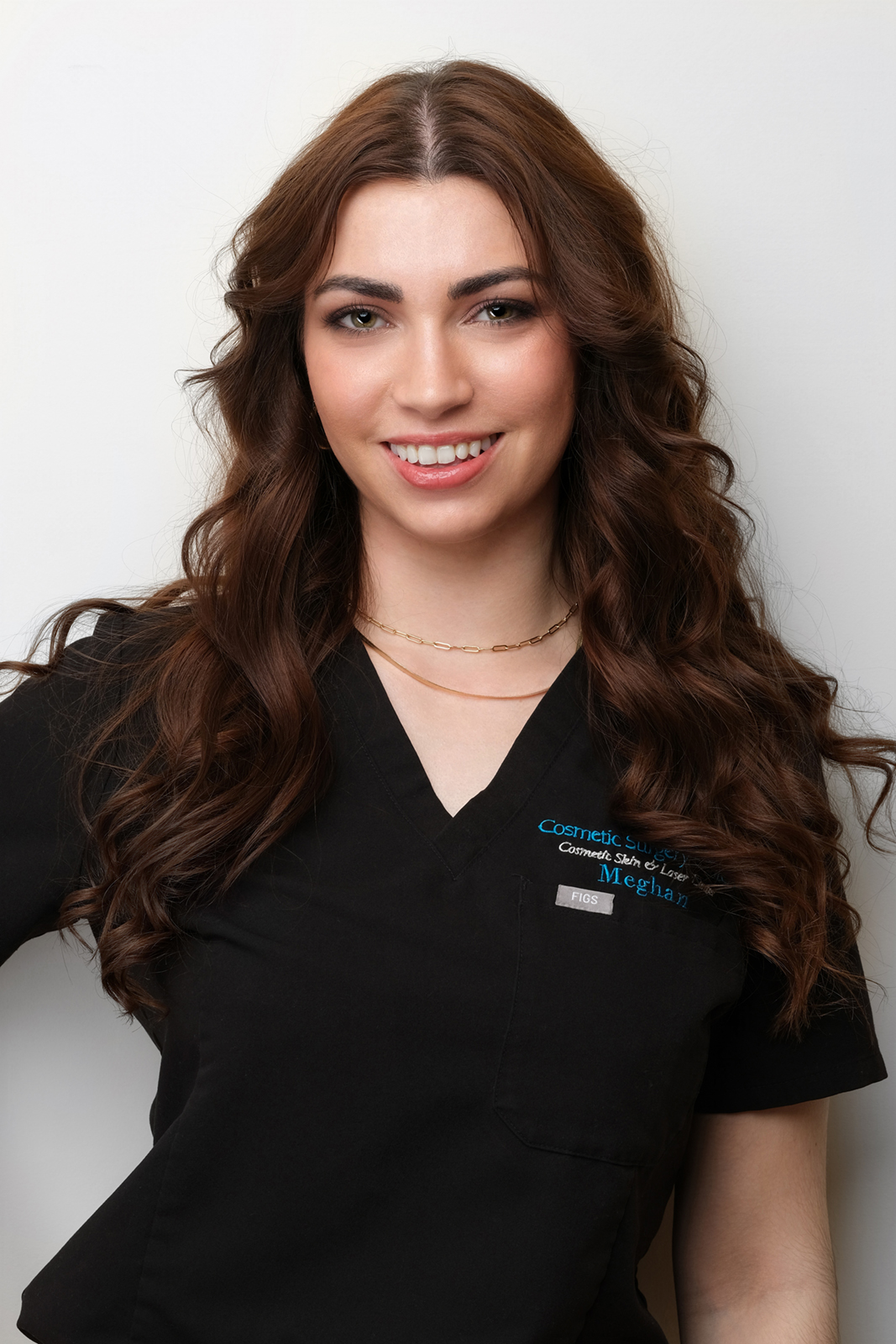 Meghan Wilson, Esthetician
Since 2019, Meghan has been a devoted Esthetician, culminating her studies with a graduation from the American Spirit Institute's Master Esthetician Program in 2021. Boasting eight years in the beauty and cosmetics realm, she's collaborated with numerous cosmetic retailers. Yet, it's skincare that truly captivates her. Over the past two years, Meghan honed her expertise at a renowned spa in Williamsburg, benefitting from advanced training.
A Williamsburg native, Meghan relocated to Virginia Beach, driven by a mission to enlighten others about skincare and bolster their skin confidence. Her proficiency spans an array of treatments, including chemical peels, microdermabrasion, and dermaplaning, enabling her to administer intricate procedures at the Cosmetic Surgery Center. She's adept with multiple skincare brands, such as Dermalogica, MAD Skincare, Epionce, Repechage, ZO Skin, SkinMedica, Skinceuticals, and SkinTyte by SkinPen. Committed to perpetual learning, Meghan keeps abreast of the dynamic esthetics field, from novel technologies to innovative products and research. Passionate about her profession, she's eager to share her knowledge and enthusiasm. Outside her practice, Meghan savors beach visits, live concerts, dancing, and cherishing moments with loved ones.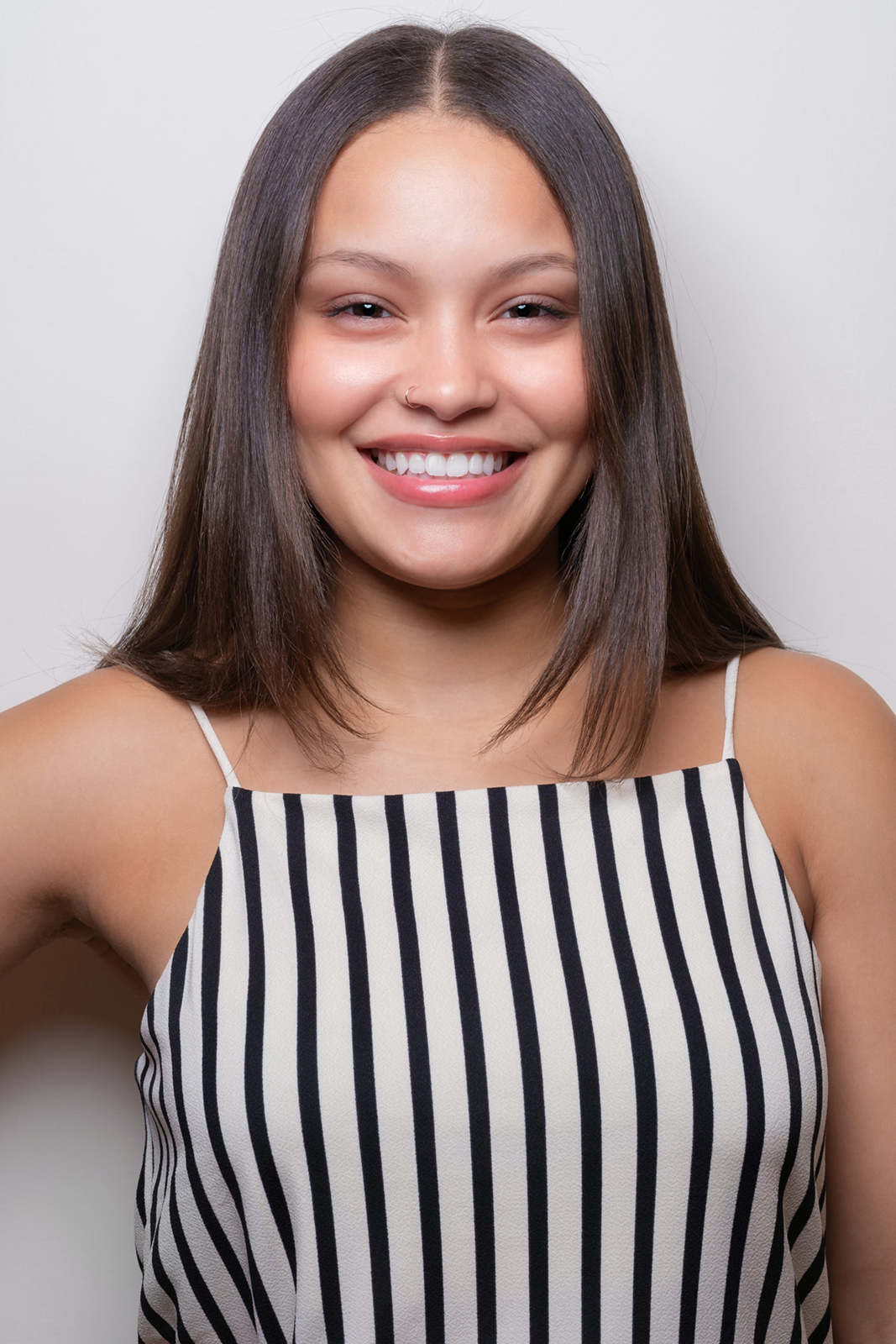 Yarimar Machado-Bilbraut, Front Desk Coordinator
Yarimar Machado-Bilbraut hails from Puerto Rico and relocated to Virginia Beach in 2020 after being raised in the Bronx, New York. Currently immersed in studying Business Administration, Yari possesses a rich background in cosmetics and sales. She married her high school sweetheart. When away from work, Yari relishes movie nights and basking at the beach. At the Cosmetic Surgery Center, she takes immense pride in ensuring patients have an unparalleled experience.
Where artistry meets innovation in cosmetic solutions.
The Cosmetic Surgery Center is a state-of-the-art facility featuring advanced examination, operating, and recovery rooms. From the instant you step into our office, you'll be immersed in a serene, inviting environment. Dr. Joanne Lopes' team of experts combines clinical excellence with a warm, compassionate approach to ensure your utmost satisfaction. Conveniently situated just off the Virginia Beach Expressway on Louisa Ave, our center is easily accessible for all your cosmetic needs.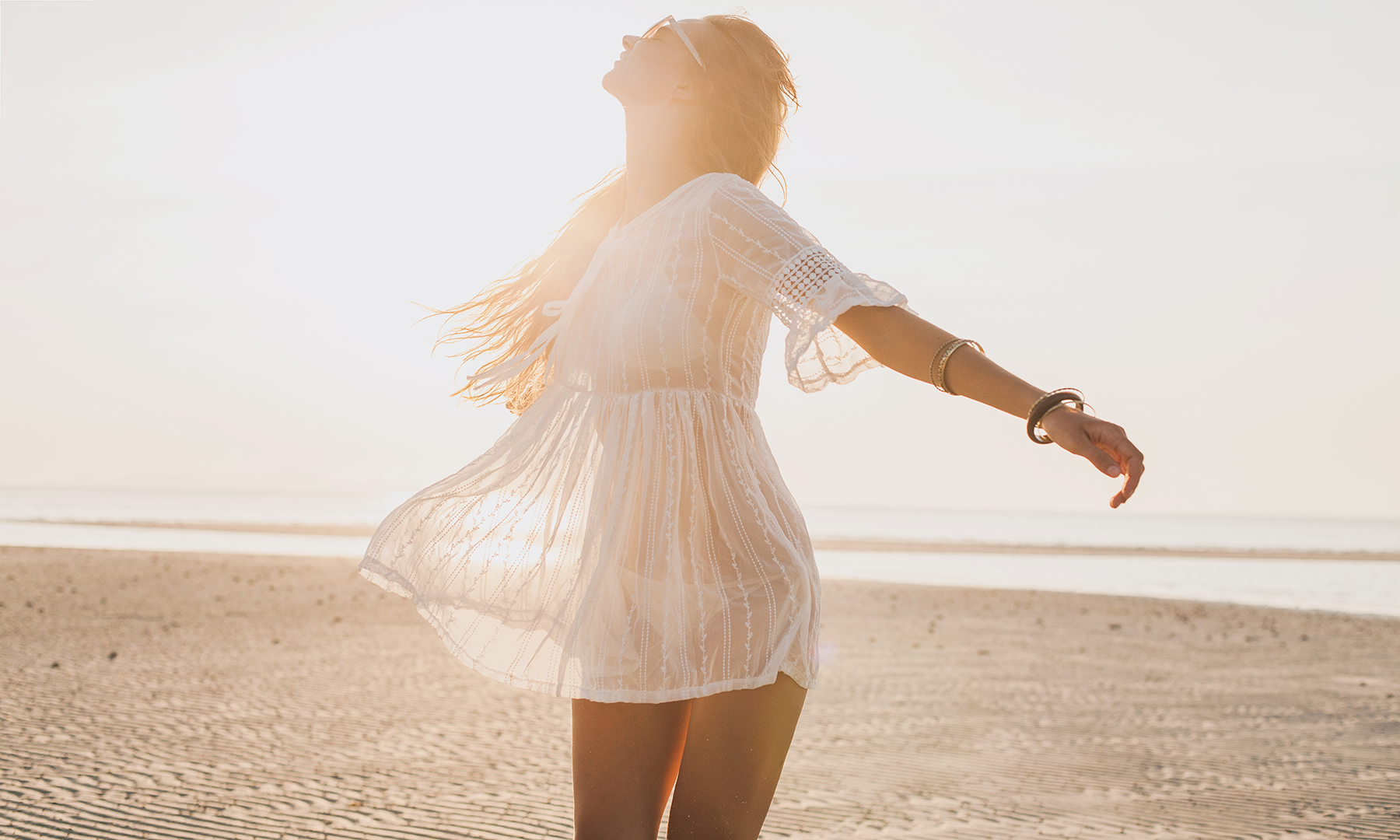 Why Choose Cosmetic Surgery Center?
Experienced Doctors
Benefit from Dr. JoAnne Lopes' extensive experience, board certification, and personalized approach to achieve your aesthetic aspirations.
Professional Environment
Experience a serene, state-of-the-art facility equipped with advanced technology, ensuring your comfort and safety throughout your transformation.
Innovative Solutions
Discover a wide range of innovative cosmetic solutions, including surgical and non-surgical procedures, tailored to your unique goals and preferences.
Compassionate Care
Receive attentive, compassionate care from our dedicated team, ensuring you feel supported and confident at every step of your aesthetic journey.
Convenient Location
Enjoy our convenient location just off the Virginia Beach Expressway on Louisa Ave, making your transformation easily accessible.
Exceptional Results
Trust our commitment to patient satisfaction and exceptional results, fostering long-lasting relationships and empowering your confidence in your appearance.
Our patients glow, and their reviews shine!
Answered all questions and discussed all options and likely outcomes before any treatments. I felt comfortable and in competent hands throughout! Did I mention it was my first time? Highly recommend Dr Lopes and staff. 🌞
I have had the best experience seeing Rachel for a number of things over the past couple of months. She has been attentive to every concern I have whether it's knew or correcting something that wasn't caused by her. She has a great way of meeting your expectations of a certain "look" or "feel" while also encompassing her professional opinion in a way that doesn't undermine your own vision; this approach she takes melds her professional advise and your vision together to give you a result that's better than you could have imagined. One of the best aspects about this approach is that her recommendations aren't the ones that are the most expensive, but the ones that you actually need. I have been to offices that only recommended the highest cost solution and felt like I was just treated as another sale for their bottom line. The trust that I have developed with her is rare, and I will follow her wherever she goes for any filler, Botox, MOXY, laser, and other treatments I may want in the future. The rest of the staff however, are just as amazing. From the moment you walk in and are greeted by the front desk to the seeing the other staff in passing while you're headed to your appointment room, you are welcomed in such a way it's like seeing old friends. This is a wonderful establishment and highly recommended to anyone and everyone.
I had Sculptra done with Dr. Lopes and she is the best injector! I didn't have any pain with the deep injections and I can tell that the Sculptra will work out great for my volume loss in my cheeks. And her office staff was so caring, Brook (her assistant)was very informative and super lovely and Rain made me feel so at home there. Thanks so much to you Dr. Lopes and your lovely staff!
Grab a drink, this is a long one! I have dealt with facial hair for almost all of my adult life and I almost almost 40. It was embarrassing to have someone stand close to me or touch my face because of the hair. Finally, I made the choice to get laser hair removal and found Cosmetic Surgery Center based on Google reviews! I requested an appointment online in December 2022 and received a phone call to finalize the appointment and understand what I was looking for. I arrived at my appointment and met Rachel. She gave me a price quote and treated my face and neck for the first time, that day. For about 8 months I have been getting the laser every 4-ish weeks. My neck has NEVER looked better! When I tell you it has changed my life, I am serious! It is the best investment and I have Rachel to thank for my new found confidence! Since the laser I have conquered my fears and got a new tattoo, a Brazilian wax and new brows. It has truly changed how I feel about myself. At first I was amazed that I didn't have to shave daily, now I go daysssss without a single hair and no makeup to cover my 5 o'clock shadow. I am pretty sure my face is now 95% hair free. There are a few stubborn hairs that won't die but compared to my full beard when I started, those don't even bother me. Rachel is nice, we have great convos and she is quick! She has also helped me remove a few pesky skin tags I had on my neck. She is truly a gem. I look forward to getting more treatments here. Thank you, thank you, thank you!!!!!! Meghan T
I felt very compelled to write to your office this morning concerning the treatments that I received yesterday at your office. I was a patient of Dr. Hugo's years ago and decided to change cosmetic surgery centers during a transition time. I started my treatments at McDaniels Surgery at that time and have been going there ever since. You ran a special a while back with Representatives of Dysport, so I decided to try this new Botox replacement at your office and had good results. I then made another appointment to come back to receive Dysport again on July 24, 2023 at 1pm. Your office called and actually stated that the young lady whom I was supposed to have an appointment with, was not working on Mondays. I stated my week was tight and could I get another technician for the same timeframe? They accommodated me immediately with Rachel Strehle. I hope I am spelling her name correctly, this was such a blessing in disguise. To my astonishment, she was amazing. She was super informative, professional and compassionate. I have to say, in all the years that I have received filler and botox, never has someone taken so much quality time and explained procedures in the way that she did. She listened to my concerns and gave me options to consider. To my surprise, I did not bruise at all, which is rarely the case. I have always come home with bruises and blood spots from these treatments in the past, so this was quite amazing. Not only did I not bruise, but my skin (face) looks the best it ever has after having treatments like these. Rachel Strehle is definitely a huge asset to the Cosmetic Surgery Center, and I plan to switch over completely. I couldn't be more satisfied with my results, thank you.
Dr JoAnne Lopes and her staff are excellent. They listened to what I wanted and were responsive and answered all of my questions. They never made me feel pressured to have a particular treatment or procedure done. They were great at giving me realistic expectations regarding my recovery and post- op results. I had: facelift, neck lift, blepharoplasty ( bags under my eyes) and CO2 laser treatment. And what was so amazing I had no PAIN. I am sure everyone is different on pain but i had none. Thank you Dr Lopes again. Very please with my results.
On 4/7 I had a labiaplasty performed by Dr. Lopes and I could not be happier with the results and the whole experience with Dr. Lopes and her entire staff. Labiaplasty was not an option I was aware of until the past year and due to the sensitive nature I was a little embarrassed but Dr. Lopes and staff made me feel so comfortable and assured that it's not as uncommon as I thought. The procedure its self was quick and painless and recovery a breeze. I am so thankful to Dr. Lopes and staff and highly recommend them for any cosmetic/plastic surgical needs.
Start Your Own Journey with Cosmetic Surgery Center
Inquire with the form below.
Text or call — (757) 497-5400
Cosmetic Surgery Center
A Woman's Touch, a Surgeon's Hands
Dr. Joanne Lopes, Board-Certified Plastic Surgeon
328 Louisa Ave #110, Virginia Beach, VA 23454